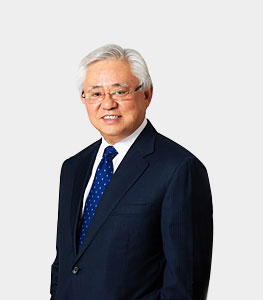 Tuesday, November 30, 2021
Non-Executive Vice Chairman
Present Directorships in listed Companies
- First Myanmar Investment Co., Ltd.
- Myanmar Thilawa SEZ Holdings Public Co., Ltd.
- Yoma Strategic Holdings Ltd. (Singapore)
- Memories Group Limited (Singapore)
Date of appointment  -  8.7.2013
Last re-elected  -  29.09.2018
Interest in the Company
- Indirectly: 643,503
U Theim Wai @ Mr. Serge Pun is the Vice Chairman of the Board of Directors and one of the Principal Shareholders of the Company. He is also the Chairman of Serge Pun and Associates (SPA), First Myanmar Investment Company Limited (FMI), Yoma Strategic Holdings (YSH) and Memories Group Limited (Memories).
SPA's flagship FMI, one of the first public companies in Myanmar, was established in 1992. In 2006, Mr. Pun led YSH to a successful listing on the mainboard of the Singapore Stock Exchange (SGX). FMI became the first company to be listed on the new Yangon Stock Exchange on March 2016. On January 2018, the Memories Group, the Group's tourism business successfully gained a listing on the SGX Catalist Board.
Mr. Pun is currently a member of the World Economic Forum ASEAN Regional Group, ASEAN Business Council, Asia Business Council and a standing member of the Chinese People's Political Consultative Conference of Dalian. Additionally, he served as an Honorary Business Representative of the International Enterprise Singapore for Myanmar from 2004 till 2006.