Thilawa SEZ is the first special economic zone in Myanmar with a strong support from a wide range of players: institutional investors, governments and individual shareholders.
Thilawa SEZ reflects the strong bonds between Myanmar and Japan Governments and between the Myanmar and Japanese private sectors:
 

Myanmar Government is represented through TSMC which owns 10% of MJTD.
Japan Government is also represented through JICA which owns 10% of MJTD.
MTSH represents the Myanmar private sector and owns 41% of MJTD.
MMSTD represents the Japanese private sector and owns 39% of MJTD.

Key players from Myanmar private sector are among our investors: 9 large Myanmar companies own 39.7% of MTSH
This unique shareholding structure provides us with stability and a long-term approach which will help us creating value
We have a strong track record as we have attracted USD 1.86 billion and contributed to create 12,580 jobs
We are well positioned to benefit from the Myanmar economic growth which will be fueled by its industry.
Our strategy aims precisely to seize this market opportunity. Industry is a fast-growing sector in Myanmar and MTSH provides its clients and potential investors with reliable solutions and services. We have already sold almost 100% of the lands in Zone A. We are starting to promote the Zone B.
We executed our strategy and we delivered results to our shareholders and we were able to tackle some challenges by engaging a direct, transparent and straightforward dialogue with local communities .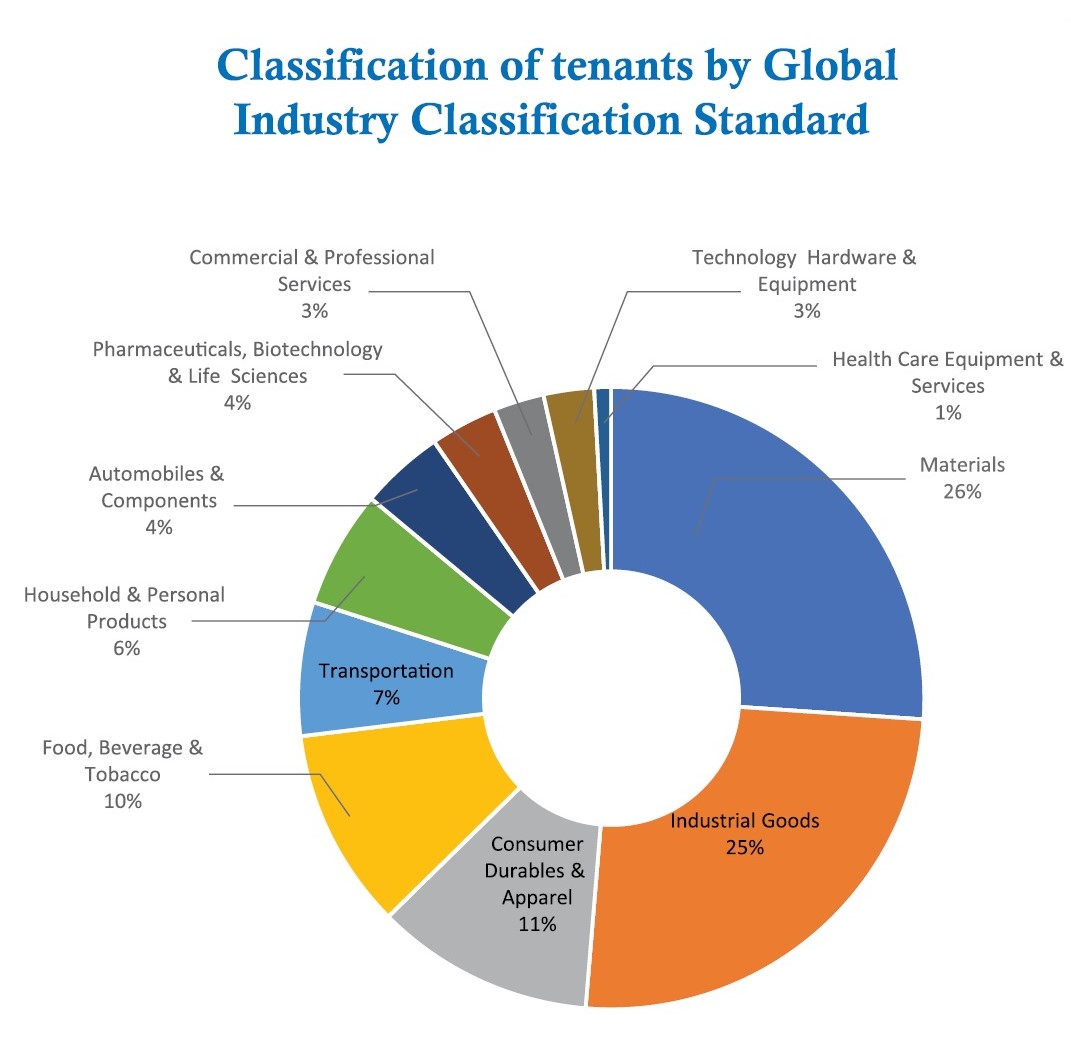 MTSH strives to be a responsible and transparent company. We aim to protect the rights of our stakeholders and shareholders.
MTSH has supported the UN Global Compact since 2015. We have also identified our contribution to the Sustainable Development Goals.
MTSH is one of the 10 most transparent and responsible companies according to the 2019 edition of the Pwint Thit Sa published by MCRB and Yever.
We have conducted a self-assessment of our corporate disclosure against the requirement of the ASEAN Corporate Governance Scorecard. This will help us improve our disclosure and better take into account the expectations of our different shareholders.
We are facilitating the access to our documents and to our different publications.